About Us
Greenhaw Controlled Primary School was opened on the present site in 1971 to replace the former Ballyarnett Primary School and has more than doubled in enrolment since then. The school welcomes children from all backgrounds and hopes to develop them, not only academically but also physically, socially and morally, in a Christian ethos.
The school is a pleasant, single - storey building comprising a two unit nursery with play room, nine classrooms, and a large, airy assembly hall/dining room. All the entrances have been adapted for children with physical disabilities.
There are extensive grounds in which there are both grassed and hard-surfaced play areas, one of which is marked out as a netball court. The nursery units have their own enclosed play area that has recently been upgraded to provide a stimulating environment.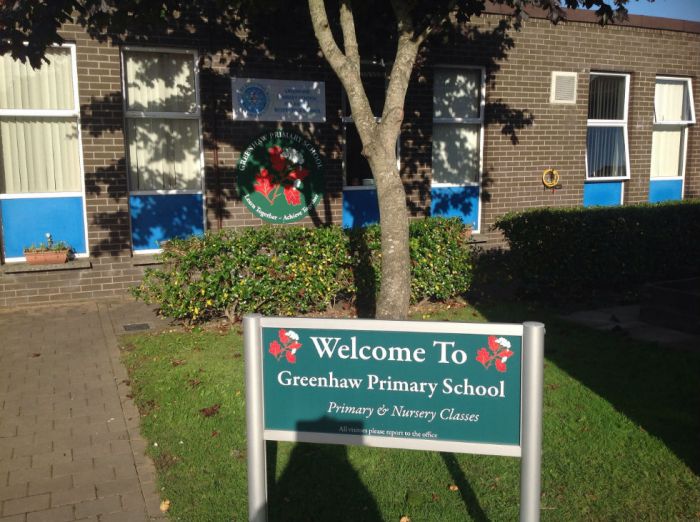 Greenhaw Primary School,
Carnhill Estate,
Londonderry
BT48 8BA
Tel:028 7135 1908